CiviCRM Data Migration Services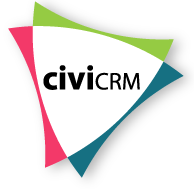 Migrating to CiviCRM may seem like a daunting task, but it's absolutely worth it in the end. Geared toward nonprofits, charities and advocacy groups, CiviCRM offers enterprise-class functionality without the exorbitant fees. Even though CiviCRM is free to use, it's still as robust, scalable and reliable as commercial systems that can cost tens of thousands of dollars per year in licensing fees alone.
At Danconia Media, we staff CiviCRM experts who safely migrate your important data to CiviCRM. We can also install, customize and even train your team on how to leverage the open-source solution effectively. We can develop CiviCRM in conjunction with Joomla and Drupal, two of the world's best content management systems.
Get a CiviCRM Data Migration Services Quote Today!
For a free, no-obligation CiviCRM data migration consultation, call us today at (603) 529-8175. We offer affordable CiviCRM data migration services that can be tailored to meet your organization's unique needs. Though we're based in New Hampshire, we provide services throughout Greater Boston, Massachusetts (MA), Vermont (VT), Maine (ME), Connecticut (CT), Rhode Island (RI), New York (NY) and internationally.