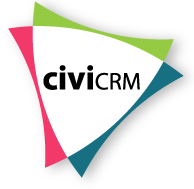 CivicCRM Integration Services
Are you looking for a cost-effective constituency relationship management (CRM) solution for your organization? CiviCRM is specifically geared toward nonprofits, charities and advocacy groups. Since it's open-source, CiviCRM lacks the exorbitant usage fees that commercial systems carry. At the same time, it is incredibly robust and suitable for a wide variety of outreach efforts, including fundraising, event organizing and political campaigns.
At Danconia Media, we staff web developers who can install CiviCRM in a very timely manner. If you're already using an alternate CRM, we can migrate your data to CiviCRM and train your team on how to effectively use it. We can also integrate CiviCRM with your Drupal or Joomla CMS.
CiviCRM optional components include:
CiviCASE: Case management
CiviMAIL: Email blasts, newsletters.
CiviCONTRIBUTE: Fundraising/donor management
CiviEVENT: Event organizing
CiviMEMBER: Online applications and member management
CiviREPORT: Report/template creation
Our CiviCRM professional services include:
CiviCRM development: We'll engineer CiviCRM to meet your organization's unique needs.
CiviCRM data migration: Even if transferring your database to CiviCRM seems near impossible, our developers are equipped to get the job done.
CiviCRM customization: The platform is remarkably powerful out the box, but the possibilities are virtually limitless if we custom-tailor your system.
CiviCRM CMS integrations: We can fuse your CRM seamlessly with Joomla and Drupal, two of the world's most popular content management systems.
CiviCRM training: Our one-on-one and group training services are available on-site, remotely and at our New Hampshire office, which is easily reachable from Greater Boston, MA; Manchester, NH; Concord, NH; Nashua, NH; Portsmouth, NH and all of southern/central NH.
Get a CiviCRM Integration Quote Today!
For a free, no-obligation consultation, call us today at (603) 529-8175. We offer affordable services that can be tailored to your organization's unique needs. Though we're based in New Hampshire, we offer services throughout Greater Boston, Massachusetts, Vermont, Maine, Connecticut, New York and internationally.