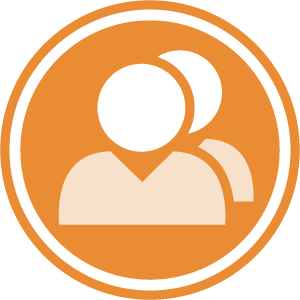 Custom BuddyPress Development
Do you want to use BuddyPress as your  WordPress website's social networking engine?The innovative WordPress plugin empowers schools, nonprofit organizations, workplaces, athletic teams, charities and other groups to better communicate with each other online. At Danconia Media, we staff WordPress developers who can equip your site with BuddyPress and customize it to meet your organization's unique needs.
BuddyPress is available with a broad range of social networking features, including activity streams, customizable user profiles, a friending system, messaging and individual blogs. Since BuddyPress is open-source, it is free of exorbitant licensing and maintenance fees that proprietary systems like it carry. Thanks to its sizable development community, you can be sure that BuddyPress will continue to improve as time passes.
Our custom BuddyPress development services include:
Custom BuddyPress themes: We can design your organization a premium BuddyPress theme that ensures that your site stands out from the rest.
Custom BuddyPress plugins: Does your site require a plugin that hasn't been developed yet? We can help.
BuddyPress SEO: Our search engine optimization experts can ensure that your BuddyPress site ranks highly on Google, Yahoo!, Bing and other popular search engines.
BuddyPress setup: If you just need help getting started, we can install, activate and configure BuddyPress with quickness.
BuddyPress training: Our one-on-one and group training services are available on-site, remotely and at our New Hampshire office, which is easily reachable from Boston, Manchester, NH; Nashua, NH; Concord, NH; Portsmouth, NH and all of southern/central NH.
PSD to BuddyPress: If you have a Photoshop (PSD) layout, we can convert it in a very timely manner.
Get a BuddyPress Development Quote Today!
For a free, no-obligation consultation, call us today at (603) 529-8175. We offer affordable BuddyPress development services that can be tailored to your organization's needs. We work with companies both large and small. Though we're based in New Hampshire, we provide services throughout Greater Boston, Massachusetts, Maine, Vermont, Connecticut, Rhode Island, New York and internationally.