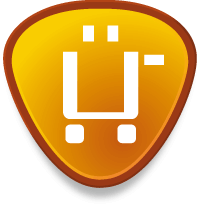 Drupal Ubercart Integration
Do you want to use Ubercart as your Drupal website's ecommerce engine?  You're making a wise choice. Launched in 2006, Ubercart has become a leading online store management solution for the open-source CMS. With Ubercart, you can streamline your ecommerce operations, whether you're selling physical merchandise for shipping, digital items for download, memberships or anything in between. Since Ubertcart is open-source, it is free of exorbitant licensing and maintenance fees that proprietary systems carry.
Our Ubertcart integration/development services include:
Custom designs: We'll develop an aesthetically pleasing look for your Ubercart store that will maximize conversion. We can design your site from scratch or revamp your existing one.
Implementation: We can integrate the latest version of Ubercart into your Drupal site. We can maintain it over time for a low fee or teach your team to do it on their own.
Product catalog upload: Whether you have a handful, dozens, hundreds or thousands of products, we can upload them all into your store's database and teach you how to do the same in the future.
Search engine optimization (SEO): If your site isn't being found on Google, Yahoo!, Bing and other major search engines, it might as well not exist. Our SEO experts can ensure your site outranks the competition.
Product feeds: Your site will automatically generate a product list that's frequently fed to Google Products and other price-comparison services.
Analytics: You'll receive regular reports detailing your site's traffic, its search engine rankings and sales so you can continually retool your online marketing plans to ensure the return on your investment is maximized.
Get a Drupal Ubercart Integration/Development Quote Today!
For a free, no-obligation consultation, call us at (603) 529-8175 today! We offer reasonably priced services that can be tailored to your enterprise's unique needs and budget requirements. We can undertake your entire web development project or work with you as consultants. Though we're based in New Hampshire, we provide services throughout Greater Boston, Massachusetts, Maine, Vermont, Rhode Island, Connecticut, New York and internationally.