Yahoo! Store Development Services by Danconia Media
Do you want your Yahoo! online store to deliver a maximum return on your investment?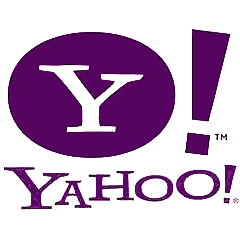 Look no further than Danconia Media. We staff web developers who have experience leveraging the Yahoo! Small Business platform to boost website traffic, visibility and – most importantly – sales. Simply having an online store is not enough. To gain traction, you need world-class design and programming that's done with the end-user at the forefront.
At Danconia Media, we offer affordable Yahoo! development plans that can be tailored to your company's unique needs. Whether you're launching your first online store or want your existing Yahoo! ecommerce site to perform better, we're the firm for you. We work with companies both large and small.
Our Yahoo! store development services include:
Custom designs: We'll develop a visually striking Yahoo! store that will increase the odds of your visitors buying from you. We can design your store from scratch or revamp your existing one to improve conversion.
Yahoo! store SEO: Our search engine optimization experts know how to use the Yahoo! ecommerce platform to achieve prominent rankings in Google, Yahoo!, Bing and other popular search engines.
RTML development: We're well-versed in how to code with RTML, a language used exclusively by Yahoo!
Catalog uploads: We can upload thousands of products into your online database at once and make it easy for you to do the same in the future.
Training: We'll teach you or your team how to effectively use the Yahoo! store platform.
Analytics: You'll receive regular reports detailing site traffic, search engine rankings and sales figures so you can continue to retool your online marketing strategies.
Get a Yahoo! Store Development Quote Today!
For a free, no-obligation consultation, call us today at (603) 529-8175. Though we're based in New Hampshire, we offer services throughout Greater Boston, Massachusetts, Vermont, Maine, Connecticut, Rhode Island, New York and internationally.